The GNOME Foundation is a non‑profit charitable organization that works to support GNOME® (a computing platform composed entirely of Free and Open-Source software, designed to be elegant, efficient, and easy to use).
To achieve this goal, the Foundation produces educational materials and documentation to help the public learn about GNOME software, helps create technical standards for the project, coordinates releases and determines what software to include in these releases, provides online infrastructure necessary to building a large-scale technical project, supports its community through own conference events as well as by representing GNOME at other events, and acts as an official voice for the GNOME project. The GNOME Foundation provides a means of communication with the community, media, and commercial and noncommercial organizations interested in GNOME software.
The GNOME Foundation and the GNOME project always hold a dear place in our hearts, and we are more than happy to help them in various ways.
The founder of idéemarque, Jeff, has been closely involved in the design, development and marketing of various GNOME-related software projects since 2004, and has been formalized as a member of the GNOME Foundation since 2010, commensurate with his ongoing technical & design contributions.
Jeff has also been contributing his expertise as a board member for two consecutive terms when the GNOME Foundation was undergoing two of the most challenging years of its history.
Below, we are presenting one of the ways idéemarque has helped: the design and production of the foundation's annual reports.
The challenge
At a time where the GNOME Foundation had limited resources (no Executive Director, no paid marketing team and no paid designers on staff), the organization was struggling to prepare, design and publish its annual reports, which are a critical tool not only for public accountability, but also to engage donors and sponsors.
Additionally, GNOME being a FLOSS project, designers who could accomplish professional print design work using only open-source software (such as Scribus) were preferrable—but they typically are a rarity, let alone available to contribute that kind of work.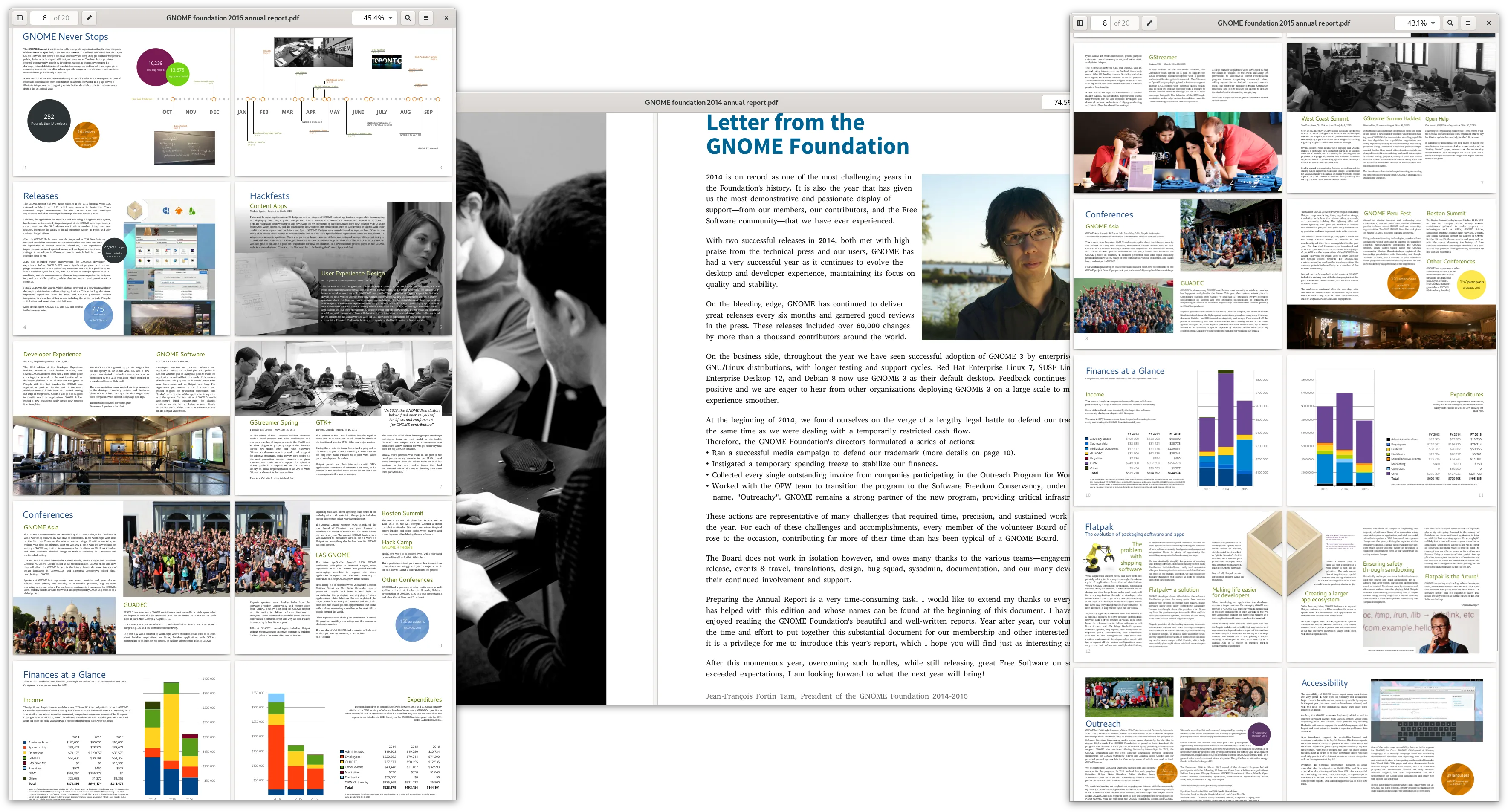 As idéemarque does take great pride in using, favoring and contributing to Free and Open-Source creativity & productivity software, we were more than happy to help the GNOME Foundation by producing their annual reports, from start to finish (including planning, design, the printing press, and distribution logistics), using Scribus for designing the documents.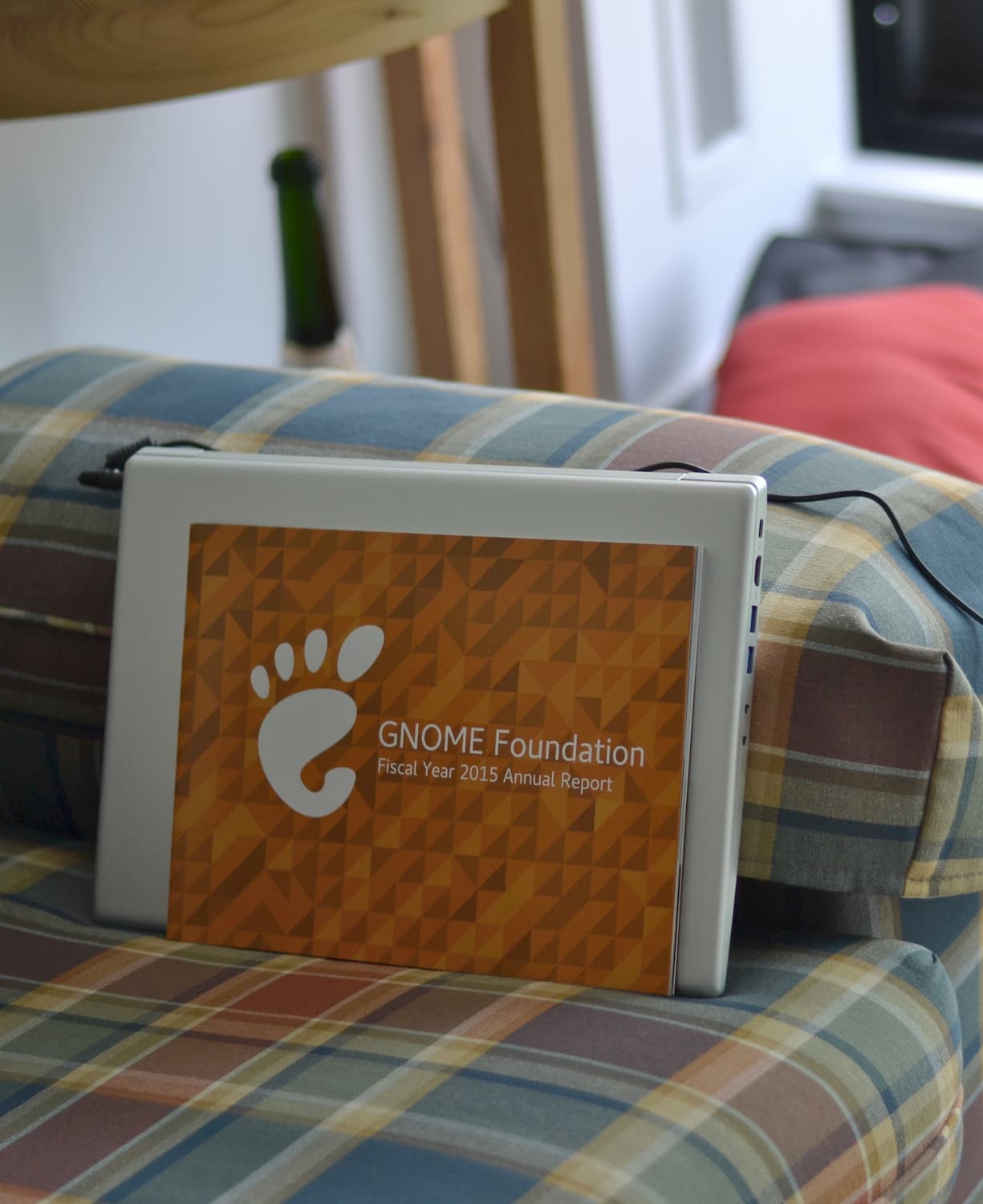 For three years, until the Foundation could afford to hire its own designers, we designed and produced their annual reports. Our proficiency with the open-source creative software toolchain (such as Inkscape, GIMP, Scribus, even Git!) allowed us to expedite the project, while also improving the software we used in the process (by filing dozens of bug reports in Scribus' official bug tracker, for instance).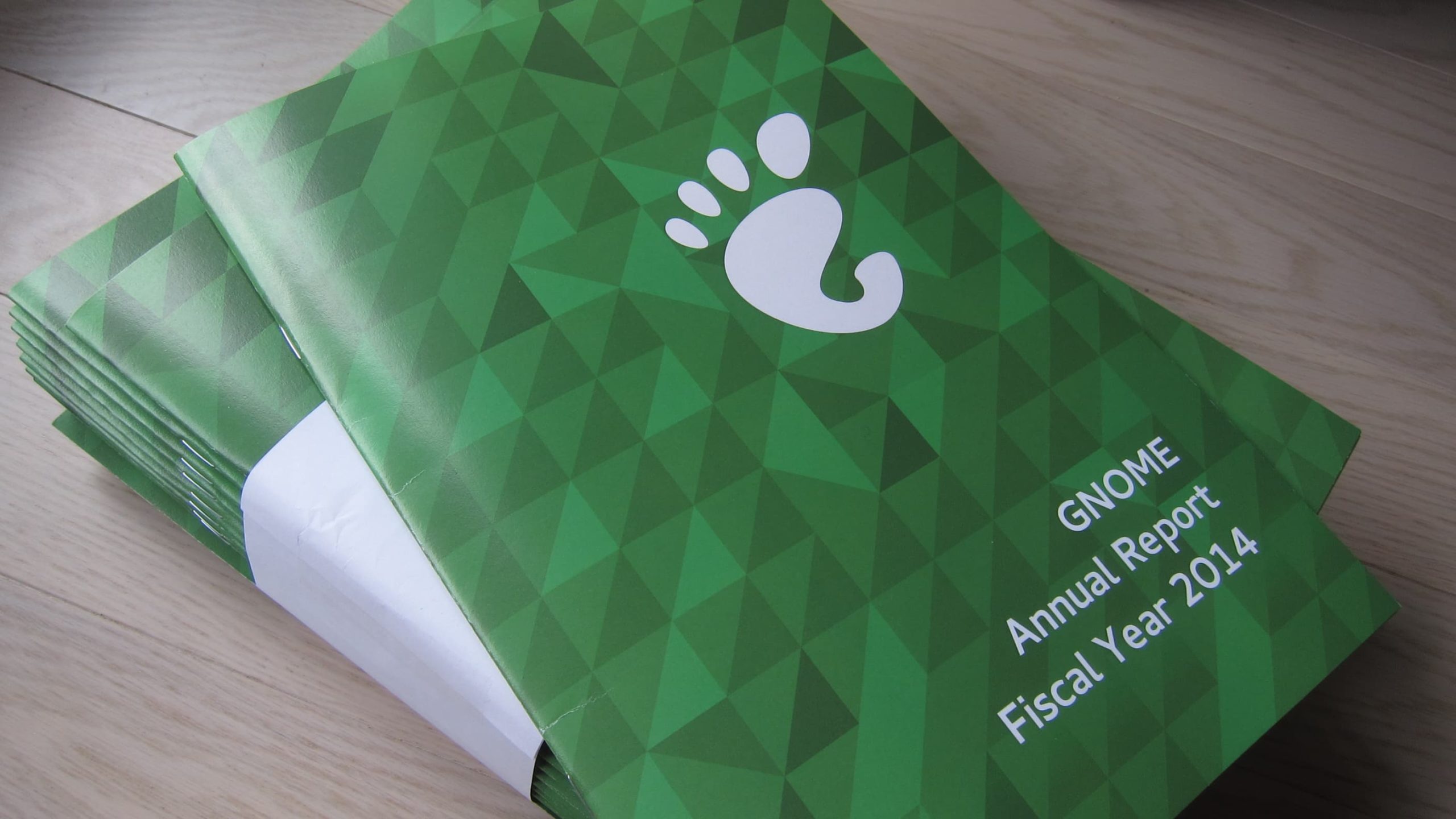 Our annual report documents were designed to the highest quality standards and making full use of the potential of professionally-printed booklets, such as having illustrations that span across page bindings (as you might see in high-end magazines). We picked the paper type, thickness and finish (such as "Lynx" satin-style semi-glossy paper), for covers and content pages.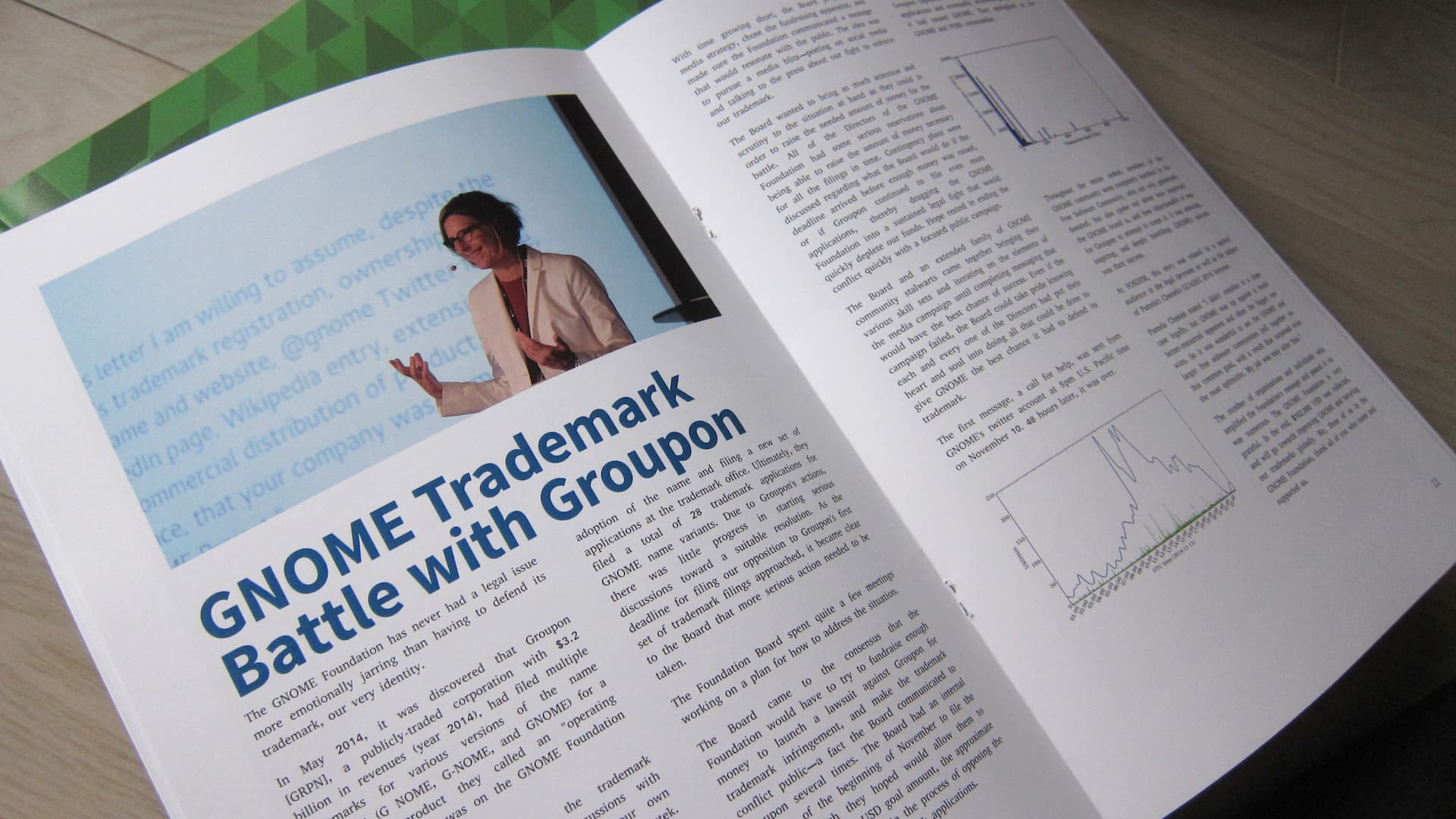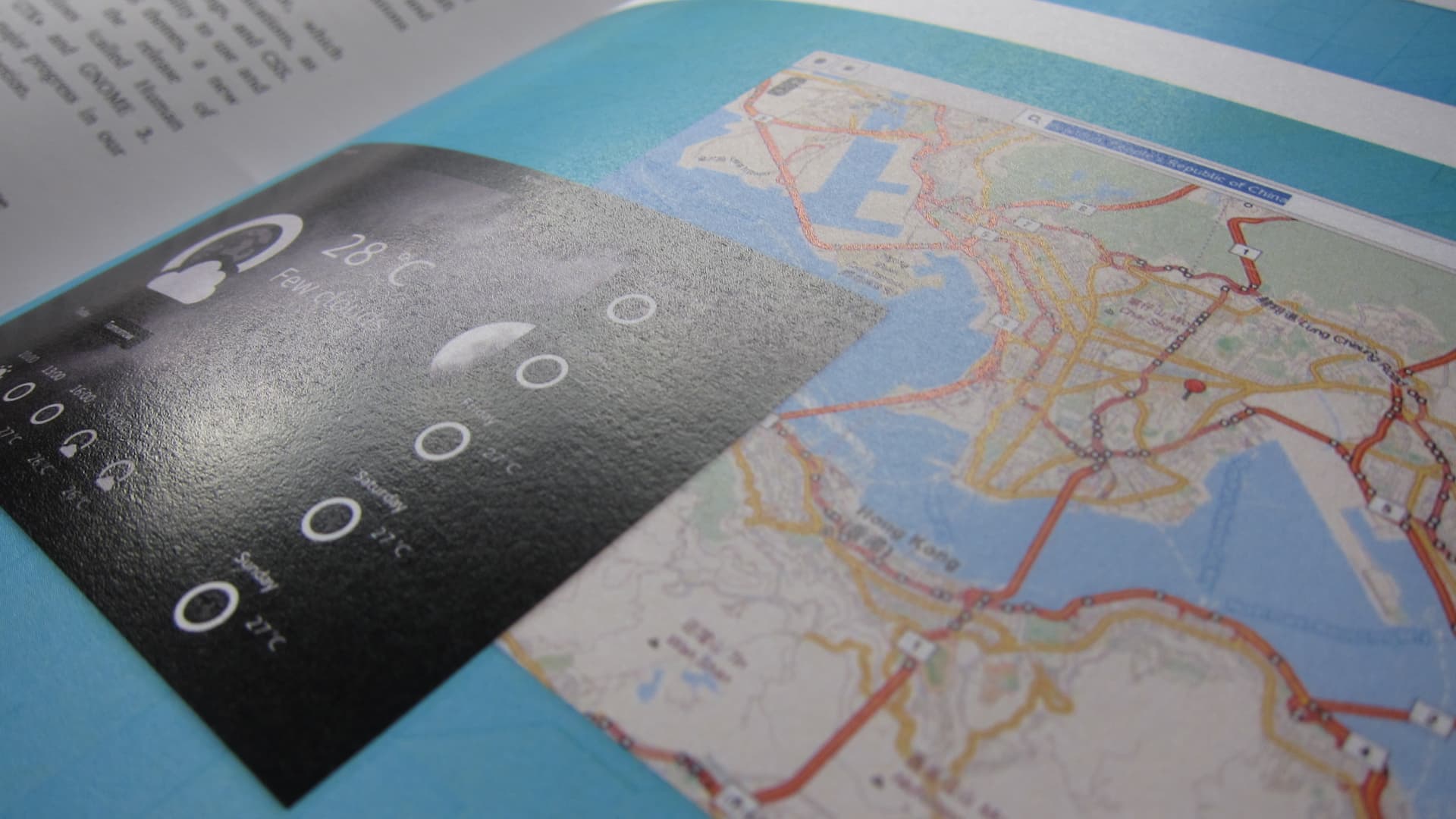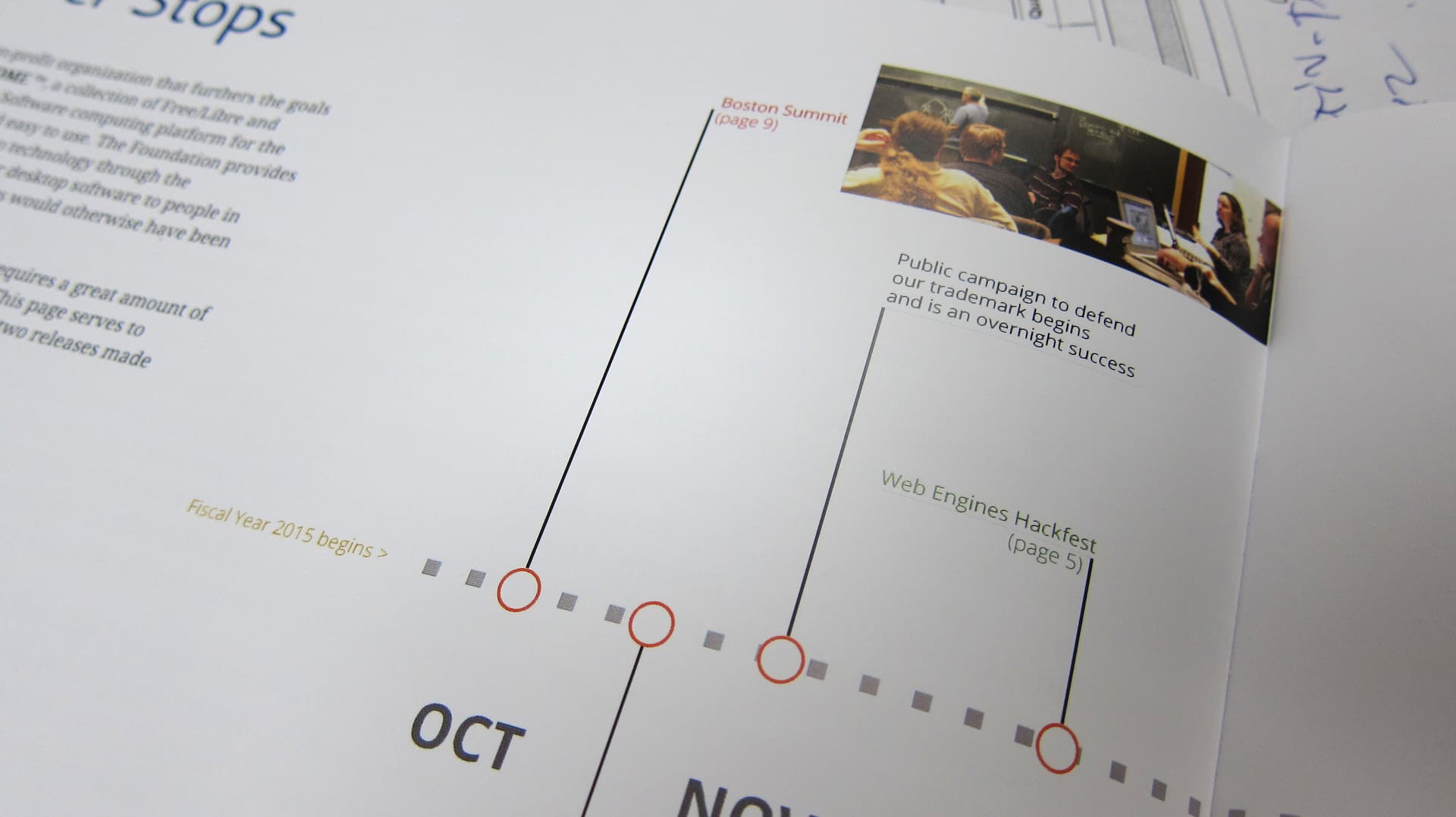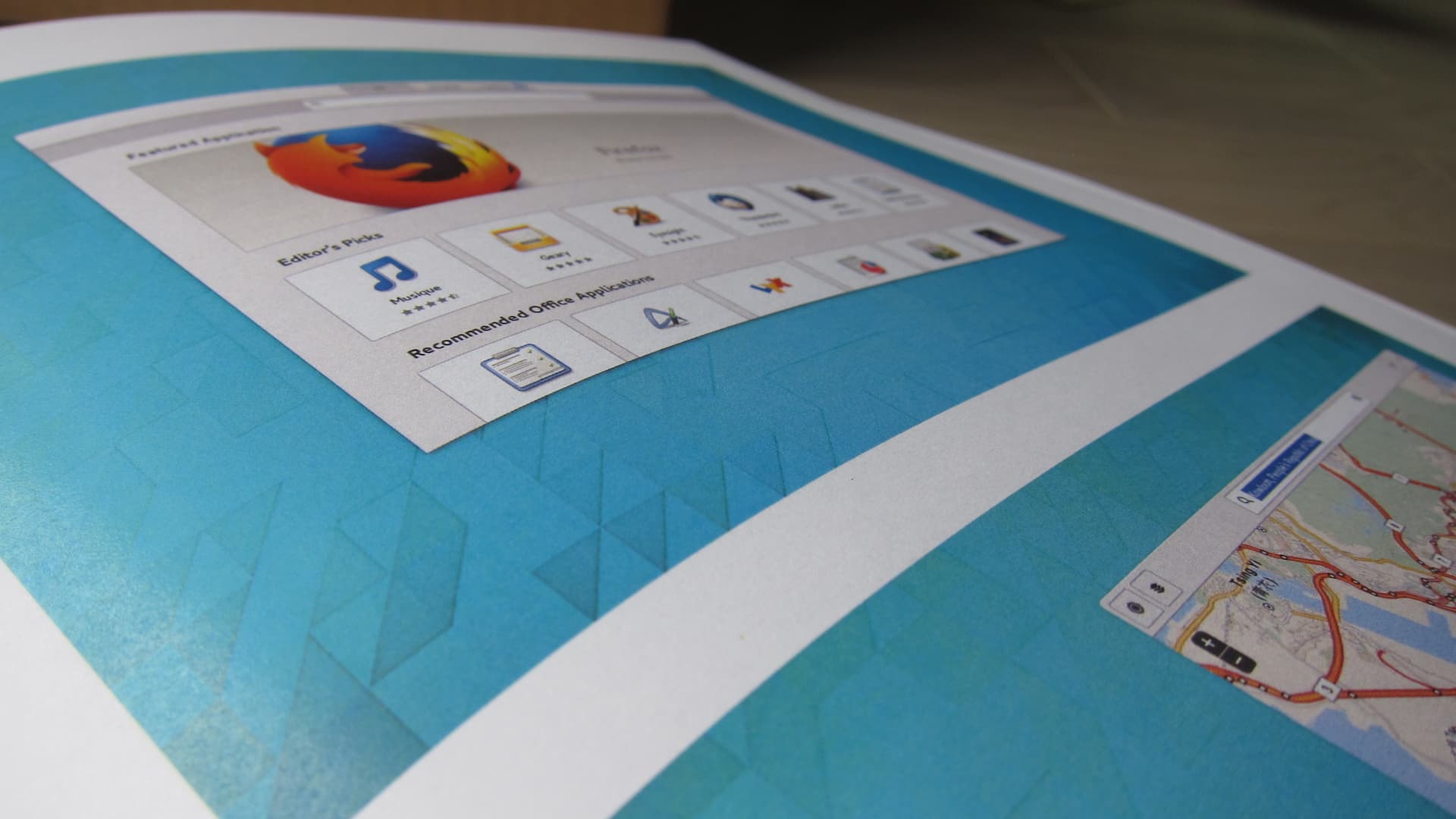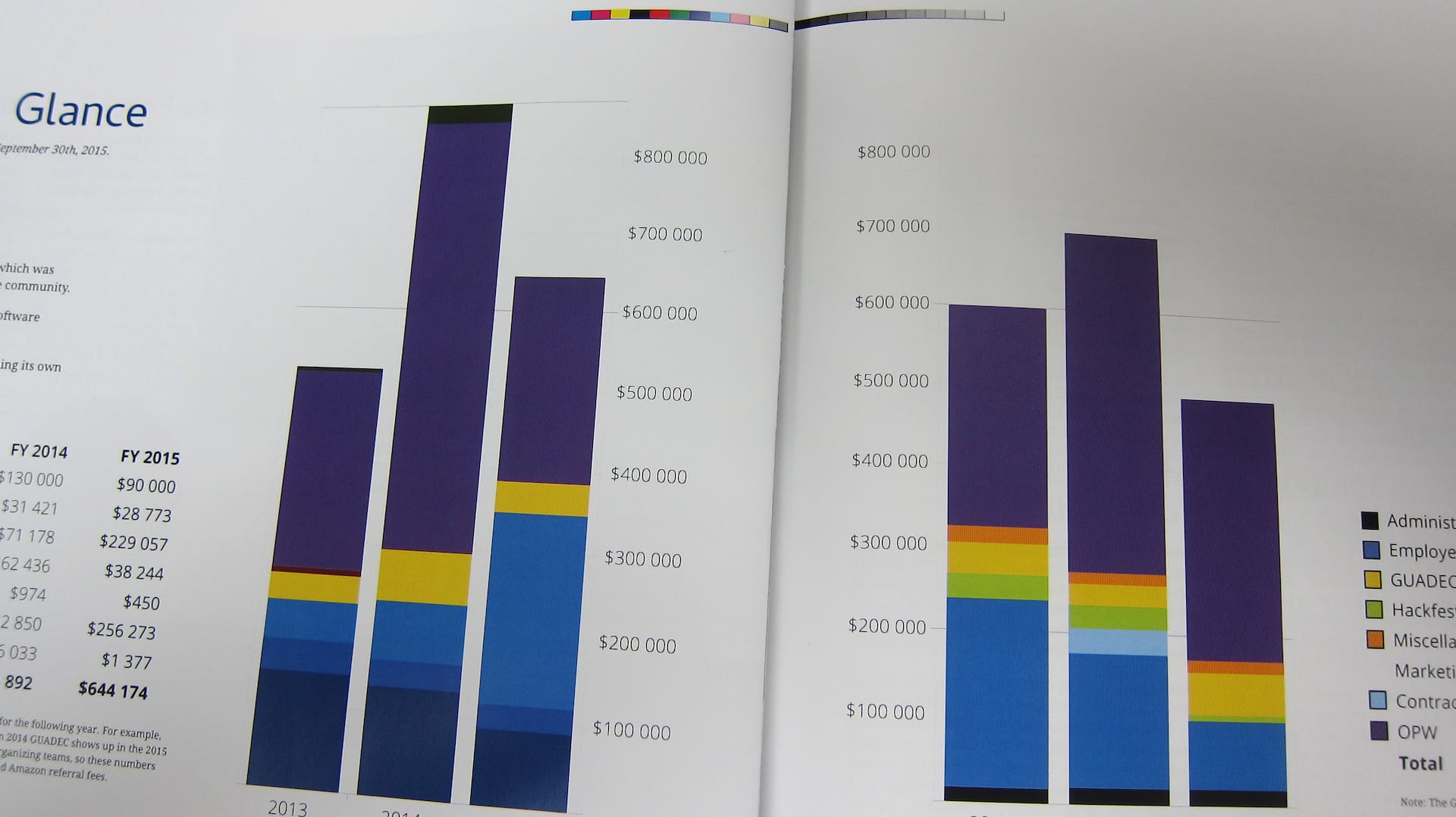 As a change of style and pace, in the second year, we created a "landscape" design layout for the annual report, to leverage the widespread use of widescreen computer monitors, make it easier for readers to compare financial reports across years, and to leverage a brand new timeline infographic we designed to let readers visualise the very dynamic and active involvement of the GNOME community in any given year, or, like we titled it, how "GNOME Never Stops".
In addition to designing and producing the annual reports, we also handled the distribution logistics, world-wide. In some cases we hand-delivered reports or shipped them with personalized hand-written notes to dozens of high-value sponsors and donors, and we brought the remainder (hundreds) of booklets to GUADEC, GNOME's most important yearly conference event, so that the foundation membership present at the AGM could benefit from personally owning a copy.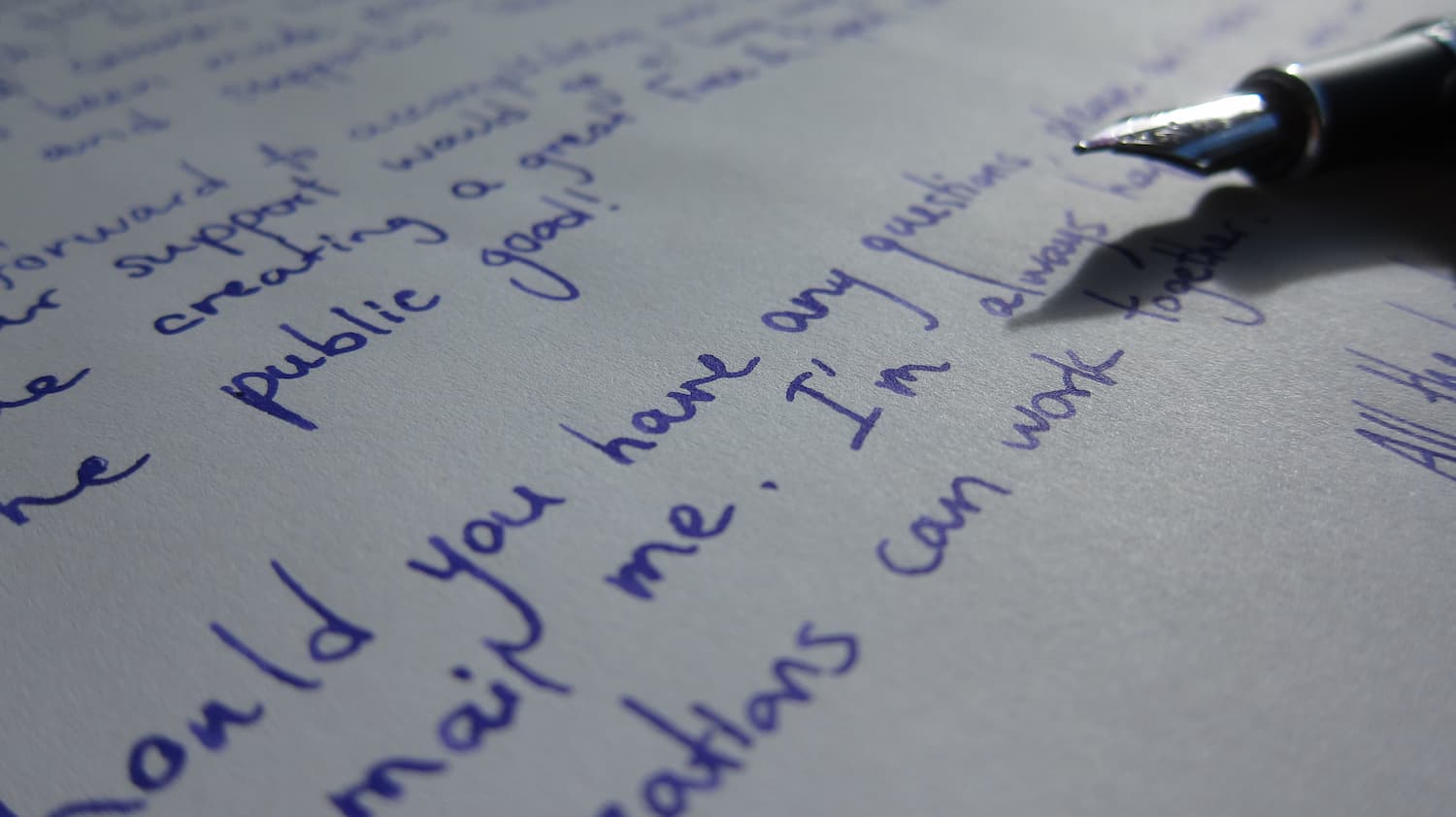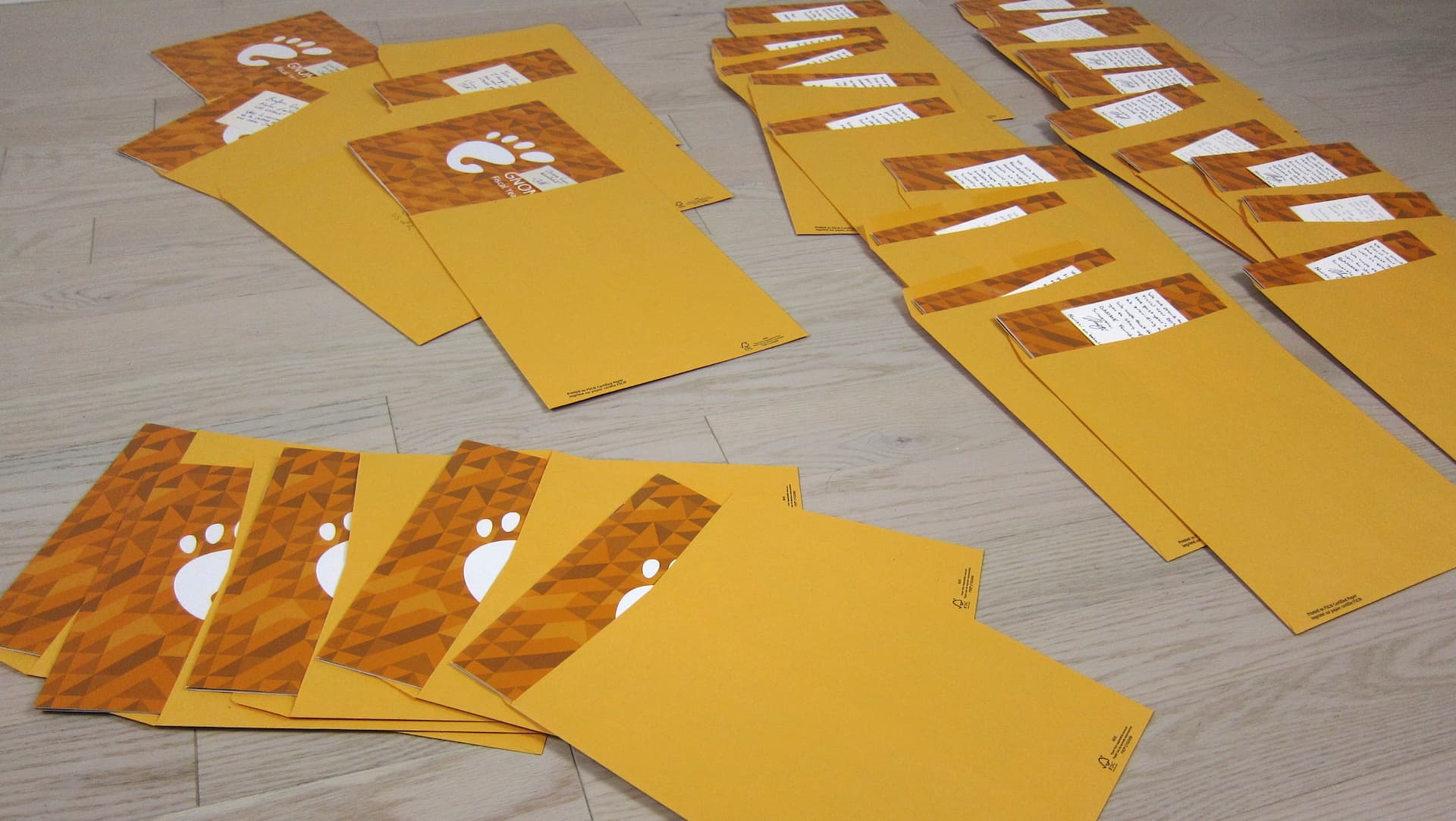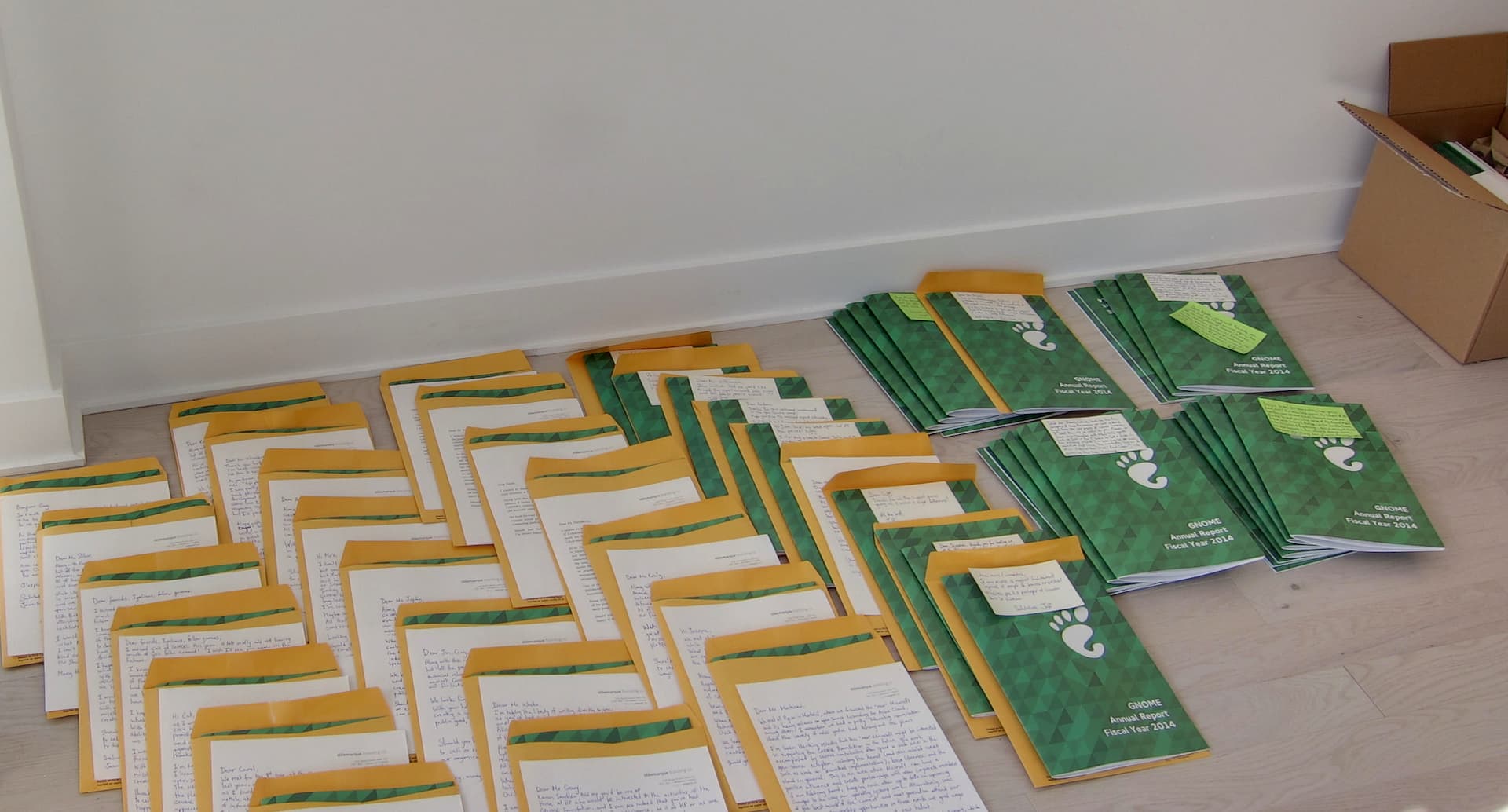 Results
With our involvement, the annual reports were produced ahead of time and below budget. Indeed, it was a common occurrence that annual reports were produced "just before", during, or after GUADEC, the most important conference of the year, where the AGM was held; with our help, the annual reports were consistently ready many weeks in advance, and the cost of printing them was multiple times lower than in previous years.
The hundreds of reports mailed or handed out provided donors and contributors with a great visual summary of the Foundation's added value, the challenges it set out to solve, and provided discussion openers for board members and staffers to engage with prospective donors and sponsors, whether for specific programmes or events, or for the general upkeep of the Foundation and the GNOME project.
The quality of the annual reports we designed was noticed by the membership, as they were going "like hotcakes" at GUADEC. Combined with the compelling stories being presented inside, the premium "bijou-like" feel of our printed reports made them prized objects to be kept and cherished. As the best-designed annual reports to date then, they set the bar for future reports.
The annual reports produced by idéemarque can be downloaded here, here and here. They are best viewed in dual page display mode.
You may be interested in…
The Forge
The tale of a Forge, hailed from a Foundry, in search of its digital identity, in a world where first impressions can turn the tide of battle.
ETS university
We have fulfilled various design and event management projects for several departments of ETS, a top-tier applied engineering university in Canada.
"Projet collectif"
Sometimes, it's not about a logo, and all about the naming. Check out this case study about a NGO needing to decide on the names of three of its core brand assets so that it could raise investment and grow its community.